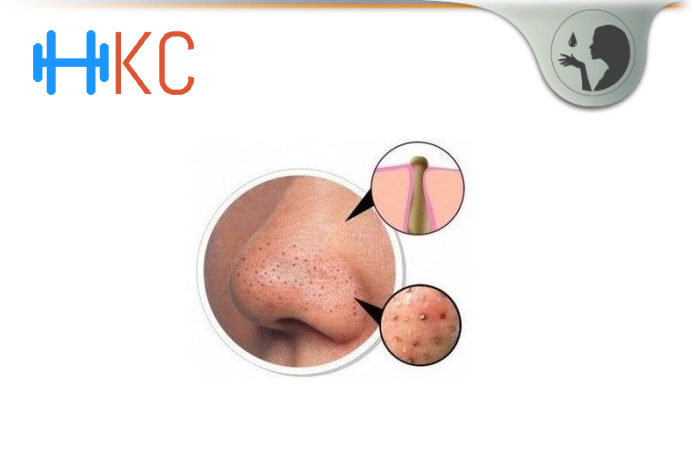 Tips to Avoid Blackheads
Blackheads appear on your skin when pores are clogged and the substance within them — a combination of debris, sebum, dead skin cells, and bacteria – turns dark. They can be unsightly and tough to remove, requiring weeks of treatment before visible results are produce. And even then, your flawless skin may not be flawless for too long because blackheads are a naturally-occurring phenomenon. Bust the spots and prevent them from coming back by reading our top tips on how to avoid them entirely:
 Rethink What You Eat
What goes in must come out, as the saying goes, and if you are a fan of greasy, oily food, you may find that they won't only affect your waistline. Your skin takes a hit every time you crave a handful of fries or reach for that sugary soda, so consider cutting down on these fatty, sugar-laced food and drinks and switching to a diet that's high in vitamin A and beta carotene, most often found in fruits and vegetables. Also, make sure to stay hydrated by drinking lots of water throughout the day.
 Keep Your Face Clean
Blackheads occur as a result of clogged pores, so keeping your pores unclogged can be your best line of defense against their appearance. This means washing your face regularly and removing every trace of makeup from your face before you go to sleep at night. Leaving all the gunk to sit on top of your skin for prolonged periods of time can cause them to sink into your pores and become blackheads later on, so don't skimp on the cleanser and wash your face as soon as you get in. If you're too tired to go through your entire night skincare routine, use cleansing cloths to remove the makeup from your face. Finally, as smooth and baby-soft as your skin may be, try to avoid touching your face as your fingertips can transfer bacteria to your pores and trigger blackheads or worse, a breakout.
 Don't Skimp On the Moisturizer
Properhydration not only keeps the skin healthy, it also helps prevent blackheads. Applying certain treatments to target blackheads can also cause your skin to dry out and become flaky and itchy. Combat this by using non-comedogenic, non-acnegenic products that have been proven and tested not to clog your pores and trigger breakouts. You can also opt for oil-free, water-based products to really pack on the hydration. Try not to use occlusive such as petrolatum (found in petroleum jelly) and silicone, which can create a moisture barrier. While this may be great for sealing moisture, it can also trap the substances that form blackheads such as dead skin cells, oil and bacteria, especially if you haven't fully cleansed.

 Set Aside Some Time for Masking
Masks are a great way to pamper yourself and nourish your skin at the same time: nothing screams me-time more than slathering a mask on (or using a sheet mask!) and basking in tranquility for fifteen to twenty minutes while it dries. Setting aside some time for a mask at least once a week will do wonders for your face and your psyche. Look for packs that have ingredients such as charcoal and clay to really lift the oil and sebum from your pores, and papaya and pineapple extracts for a brightening, radiant effect that also clears up those spots.
End Blackheads with Exfoliation
Gentle exfoliation, done regularly, can go a long way towards keeping blackheads at bay. Exfoliating sloughs off debris and dead skin cells that cause blackheads to appear. You can do physical exfoliation by picking up a gentle face scrub, or go the chemical exfoliation route with products that contain glycolic acid (which may cause skin peeling, removing the surface of the skin to reveal new skin below) or salicylic acid (which penetrates easily into the pores and dissolves blackheads and whiteheads). You can alternate between physical and chemical exfoliation, as long as you make sure that you don't treat your skin too roughly.