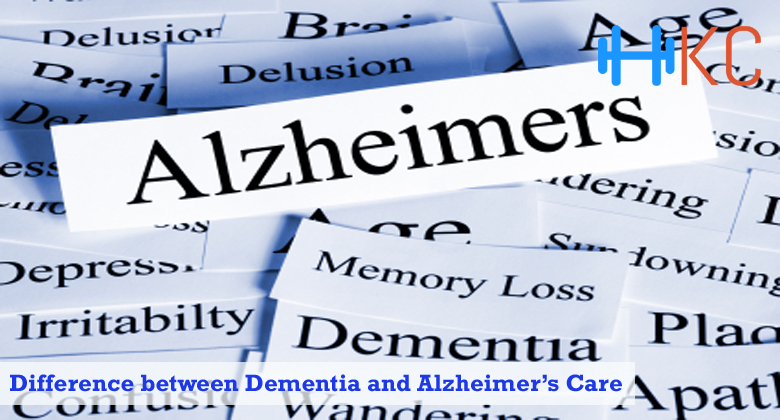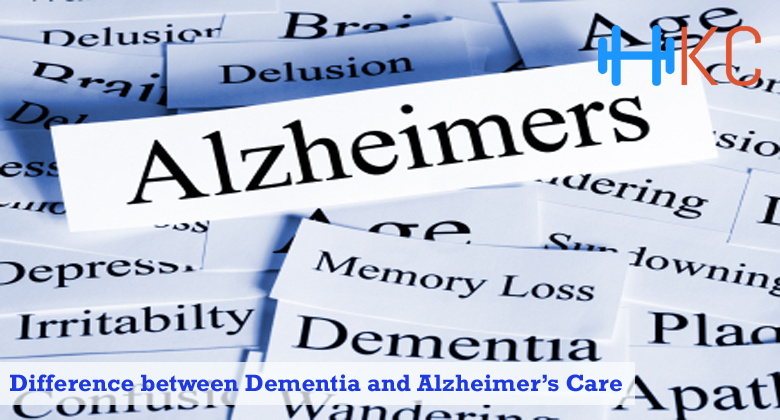 Difference between Dementia and Alzheimer's Care
Dementia and the Alzheimer's Care are confused by most of the people as they think both of them have the same meaning. However, the fact is that both of them are different diseases and it is important to know the difference between the two of them.
The major reason behind the interchangeable use of both of them by most of the people may be the mystery behind them as both the diseases are quite tricky, even for the doctors. The National Institute of Aging defines the Dementia as a brain disorder which causes effect on the communication of the patient; the patient finds it difficult to perform the everyday tasks. On the other hand, the Alzheimer's disease is a specific form of Dementia that only affects those portions of the brain which coordinate and control the thoughts of a person, memory and language attributes.
Dementia
As discussed above, the Dementia is a set of symptoms, being the super-set of the Alzheimer's disease. The symptoms of dementia include thinking problems, memory problems, and difficulty in movement, uncontrollable shaking and many more. There are many other issues which can cause dementia. The common causes of the dementia can be Alzheimer's disease, the Parkinson's disease, the Huntington's disease and many more.
Alzheimer's disease
Alzheimer's disease is known to be the most common cause behind dementia. The statistics at the Center of Disease Control show that nearly 50% to 70% of all dementia cases have been caused by the Alzheimer's disease. To be more precise, Alzheimer's disease is a form of dementia. The major symptoms of Alzheimer's disease include the imparity of thoughts, problems in speech, confusion, forgetting the names and many more. There are a number of screenings available out there, which are used by the doctors to determine the cause of dementia. Some of the screenings available are blood tests, CT scans and mental state evaluation tests.
Difference between the Two
Now let us have a look at the distinction line between the two diseases. If a person is having dementia, or is diagnosed with it, a set of symptoms are basically significant in the diagnosis. The set of symptoms is found to be closely similar to those found in a person with a sore throat as they have a sore throat without a particular cause. The symptom could be caused by common cold, fever or allergies. Same goes for the dementia, where patients experience symptoms without having known a particular cause or reason.
Another major fact that draws a line between the Alzheimer's disease and dementia is that Alzheimer's disease cannot be recovered as it is NOT a reversible disease. The disease is known to be degenerative and incurable simultaneously, while there are some forms of dementia which are reversible. Such forms of dementia are temporary; vitamin deficiency is an example. The treatment of dementia can begin right away if the person is diagnosed with it. Along with proper treatment, care and love should be shown to the patient.
If your patients are suffering with Alzheimer's care and there is no proper way to take care of them, then let us help you to choose the right senior care options for them. Stacys Helping Hand, Inc is from one of those companies, who are experts in choosing the right senior care option for seniors in Denver Colorado.
Residing in an Assisted Living in Denver Colorado
At each defining moment in life, a man will remain in a safe place and say, "Am I prepared to make this decision? Is it a good fit for me? Will I be a successful person?" It will be the same when the decision before you is to enter an assisted living home in Denver Colorado. Most of the time, you've been in the same home for quite a while and leaving or keeping on paying rising duties, contract installments, and many other costs keep on appearing on the first date of every month. Of course, you will be stressed about it. So, today, we will give you a simple method that can solve all your problems.  Here's a simple manual to figure out whether an assisted living home may be the decision you're searching for and the choice truth is stranger than fiction for you.
Consider Protection and Group
You need to find security and a group at your priority. In our entire life, there is a transaction amongst protection and group. Normally we are addicted to living in a group since human unity gives us so much satisfaction, giggling, enthusiastic soundness, affection, companionship, human warmth, and happiness at the same time. So, if you don't consider protection and group in your priority then you may have trouble in the future.  No one can give a guarantee of your future. What if you had a fight with another resident? Who will protect you?  Particularly while we are raising our families, we need space, security, and room of one's own. Assisted living facilities give you the best company of people to keep.  You will amaze to see that every member of the group will welcome you in very friendly manners. Soon, you will start to live among them as well. Hence that thing will be great for your health and your family as well. You will have security and friendship. So, you should make your life easier by residing in an assisted living home in Denver Co.