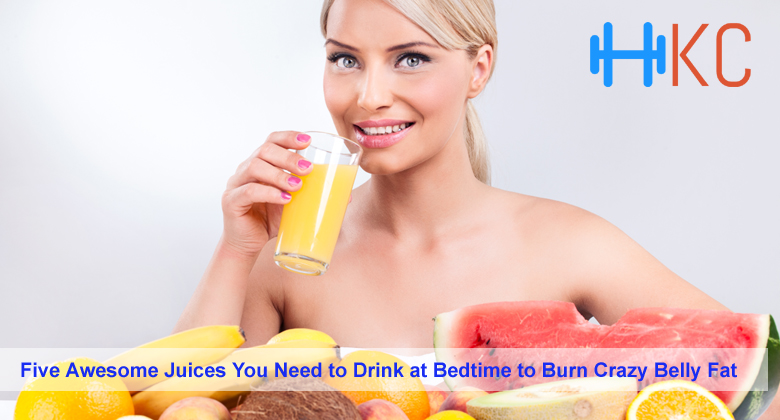 Five Awesome Juices You Need to Drink at Bedtime to Burn Crazy Belly Fat
As you settle in for bed, you may know that our metabolism slows down overnight. Whether this change is due to the natural reduction in physical activity, changes in body temperature, or just our body focusing on rebuilding itself, a slow metabolism isn't good news for most of us who're trying to lose weight.
To address your body's considerable metabolic slow down during sleep, we've looked into 5 excellent juices that you can drink before bed the burn that stubborn, and even dangerous, belly fat. You'll notice that these drinks are delicious as well as easy to make!
Five Belly Fat-Burning Juices
Pesky belly fat can be markedly stubborn to get rid of. However, with these five fat-torching juices, you'll be able to supplement your balanced diet and regular exercise regimen.
This juice mixes will be particularly useful during bedtime when the body's natural work's slower than if you were awake.
Below, we've outlined the recipe for these easy to make yet amazing juices.
#1 Lemon, Cucumber & Ginger Juice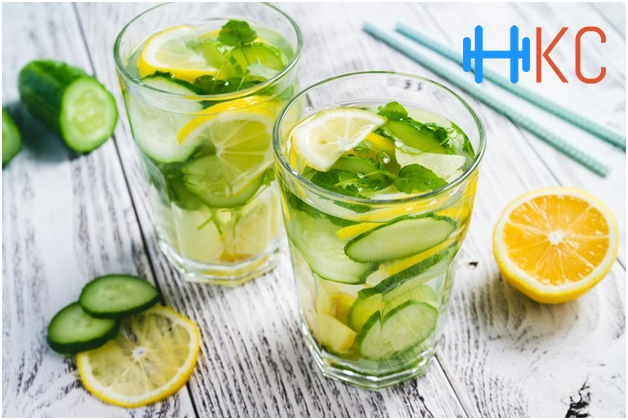 Making the first juice on our list needs only five ingredients and a blender. Despite this beverage's simplicity, it's remarkably refreshing and flush with fat-burning qualities.
You can prepare this drink hot to amplify the ginger or cold for a great alternative to sugary soda on a hot day. If you prefer a hot drink, then make sure to use hot or warm water in your ingredients.
What you'll need:
¾ cup water
6-8 slices of cucumber, skin on, you can have a thicker drink by adding more slices
Three tsp freshly grated ginger
Juice of 1 lemon, reserve and slice for garnish
Pinch of salt
Blender
Cocktail shaker (optional)
Making the drink
Place the water, cucumber and grated ginger in a blender and blend until smooth. Check for your desired consistency if you'd like to add more cucumber slices.
After you've got your desired juice thickness, pour the cucumber-ginger mix in a tall glass (or cocktail shaker, If using).
Add in lemon juice, and salt then mix (or shake) well.
Serve hot or over ice
Garnish with lemon slices
#2 Lime and Ginger Tea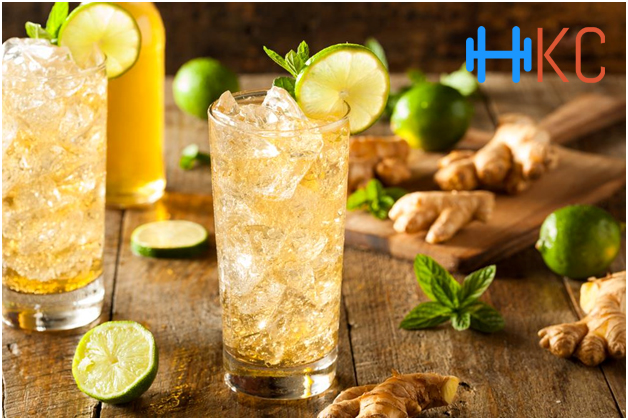 A drink similar to the one above is our Lime and Ginger tea option. This drink is perfect for those who love green tea and will enjoy the unique twist that the lime and ginger will bring. Also, you don't have to limit yourself to drinking this tea at bedtime! Lime and Ginger Tea will also be excellent in the mornings to start your day!
What you'll need:
One serving of green tea, you can use either loose leaf, instant tea bags, or anything in between
1 cup hot water
Juice of half a lime, reserve lime slices for garnish
1 tbsp. ginger
Blender
Making the drink
Place the ginger in a mug then add the hot water. Give it a stir then add your tea leaves
Let the ginger and tea steep for 3-5 minutes, depending on the type of green tea leaves you used.
Afterward, add the lime juice and stir briefly.
Garnish with slices of lime then serve hot.
#3 Arabian Tea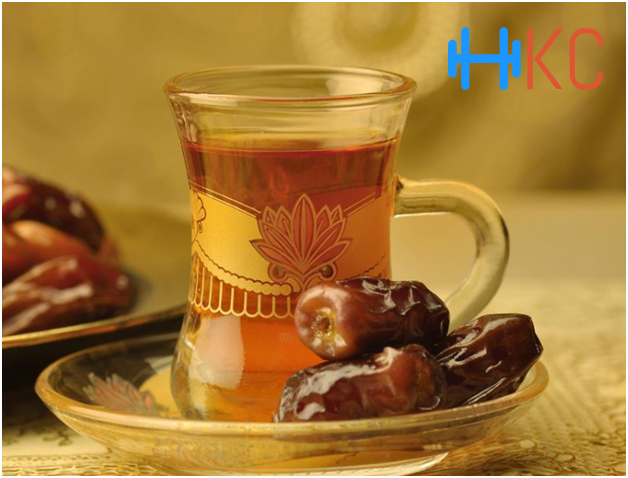 You don't have to be in Mediterranean to enjoy this fragrant and much-loved tea. With Arabian tea, you'll not only calm yourself with its relaxing aromas at bedtime, but you'll also stimulate your metabolism.
Serve this tea the Arabian way: boiling.
What you'll need:
One serving of green tea. Again, the tea may be in any form you wish, as long as it's sufficient for one glass or mug.
Hot water
1 tsp fresh mint, finely chopped. Reserve some leaves for garnish
1 tsp fresh ginger, finely chopped
1 tsp cumin
Strainer
Mesh tea ball (optional)
Making the drink
Mix all the ingredients in a pot and then boil for 8-10 minutes
Using a strainer, filter the solids from the pot as you pour the tea into a glass or mug.
Garnish with mint leaves and serve at your desired temperature.
Alternatively, you can use a large mesh tea ball instead of a strainer. Just combine the mint, ginger, and cumin in the mesh tea ball and let steep for 10 minutes in hot water.
#4 Apple Smoothie with Psyllium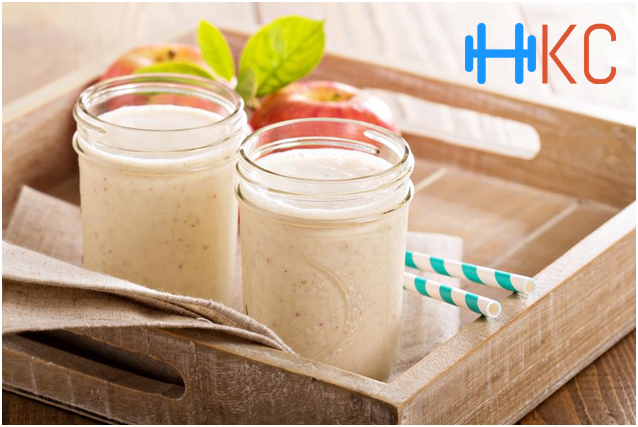 Contrary to popular belief, smoothies aren't always full of sugar and fat. They can also be incredibly healthy. In fact, this apple smoothie with cinnamon will contribute to a balanced diet, weight loss, as well as a healthy digestive tract.
What you'll need:
1 cup cold water
1 apple chopped and deseeded; you may remove or keep the skin
2 tsp. Psyllium powder or 1 tsppsyllium husk (image below)
¼ tsp. cinnamon powder
Ice
Blender
Making the drink
Combine water and chopped apple in a blender and then blend until smooth
Pour mixture into a tall cup over ice and then stir in in the cinnamon and psyllium
If you're using psyllium husks, make sure to drink immediately since the husks will quickly thicken the juice
Afterward, drink another cup of water to activate the psyllium fully
#5 Milk and Nutmeg Drink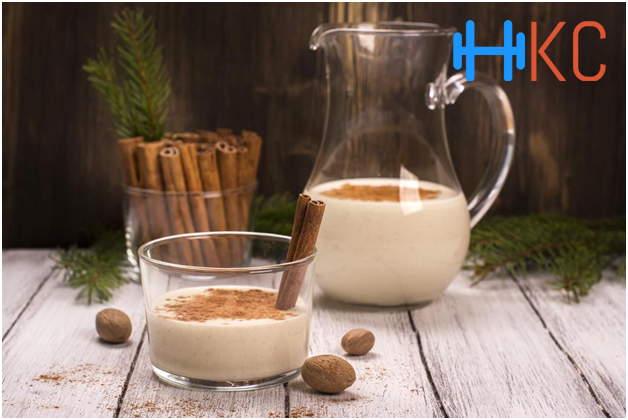 Milk always feels like a warm hug that soothes you into bed. Add in honey and nutmeg, and you'll be in dreamland in no time!  However, this drink won't just give you restful sleep; it will also help curb appetite and stimulate the metabolism!
What you'll need:
1 cup full-fat milk, or a non-dairy option if you're lactose intolerant
1 tsp pure honey
A light pinch of freshly grated nutmeg
Making the drink
Pour the milk in a pot over medium heat and scald. Let cool until milk is drinkable
Afterward, pour the milk into a mug and stir in the honey and nutmeg
Drink while warm
In Conclusion
There you go, five belly-fat burning drinks and juices that will rev up your metabolism as you go to bed! Once you make this a routine, you'll eventually see results both in your general health and your physical form too! Also, you can make your nightly routine more enjoyable by alternating between these different drinks every evening.