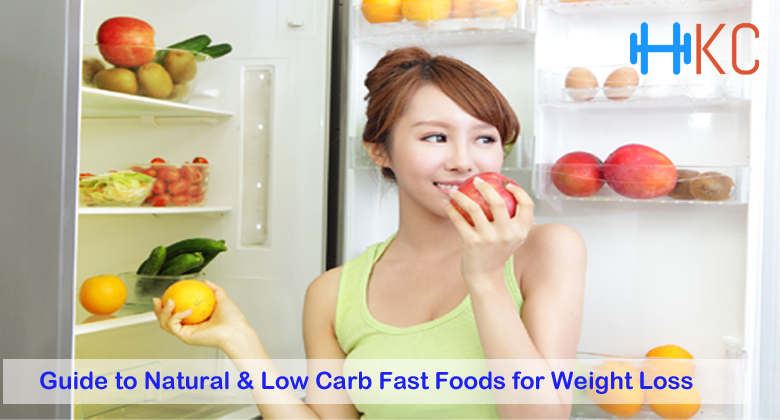 Guide to Natural & Low Carb Fast Foods for Weight Loss
Changing your diet can be the hardest and most dreadful thing you are forced to do to lost weight! And sometimes it is the last thing on your mind to do when you start on the journey to weight loss. Of course, food is an essential part of our lifestyle, and so it is next to impossible to stop eating the foods you have been eating your whole life.
So what should you eat? You have to figure out what is good for you; some people may like to stay away from carbs altogether to sheds the pounds, but others may like to consume low to moderate carb fast food to keep their palette satisfied.
The good news is that in addition to naturally found fruit and vegetables, eating your favorite fast foods with healthy alternatives to high carbs as bread and mayonnaise will not hinder your way to weight loss. You can satisfy your cravings by having a "cheat" or "YOLO" meal – ideally only once or twice a week – so fast food lovers don't have to worry!
So here we give you a combination of natural foods such as the top 5 vegetables and fruits that are good for weight loss, followed by healthier and low carb alternatives to your favorite fast foods. Remember that weight loss is a journey and can be achieved only through a complete diet and exercise plan.
Top 5 Fruits and Vegetables for Weight Loss & Health
The top 5 foods that you should incorporate in your diet plan for your best body – both inside and out are provided below:
Green Beans
Consuming green beans and other fiber-rich foods will prevent weight gain and help you in weight loss without the need to do on diets. The Journal of Nutrition reports through research that women who ate more fiber, in general, lost more weight than those you ate less. This research comes up with the perfect formula for weight loss: increasing your fiber intake by 8 grams in every 1,000 calories consumed resulted in reducing 4.5 pounds during the study.
One cup of green beans contains about 44 calories, 8 grams of carbohydrates, 4 grams of fiber, and provides you with an excellent source of Vitamin K, C, B2, and iron (see more at http://www.whfoods.com/genpage.php?tname=foodspice&dbid=134)
You can cook green beans with proteins such as beef and fish, but you can also easily consume them on their own. All you need to do it sauté green beans in salted boiling water until they are bright green and tenderly crisp and then cook them in a skillet over medium heat with red pepper and garlic for about 5 minutes and you have your green bean dish!
Salmon
This fish is rich in Omega-3, which not only works wonders for your skin but also boosts your metabolism. Also, it protects against UV damage and protects your blood cells from deterioration due to various illness and conditions. All you need is as little as 5 ounces of salmon every week to reap its health benefits. A fillet of grilled salmon has only 155 calories but has essential antioxidants, Vitamin B6, B12, D, and protein (see more at https://www.bbcgoodfood.com/howto/guide/ingredient-focus-salmon)
Grilling salmon is probably the easiest to cook amongst all proteins. You can do it in three simple steps; all you have to do is follow this no-flip technique, and you will cook the perfect grilled salmon every time! First, prepare a salmon fillet by rinsing, drying and taking out the pin bones, sprinkle some salt and pepper and brush with oil. Heat a grill and place the salmon fillet skin down for 10-15 minutes and enjoy your fish!
Blueberries
You can mix and match with so many options – red raspberries, strawberries, blueberries and eat them with a cup of yogurt for breakfast or an afternoon snack! With only 42 calories, this healthy berry will provide you with fiber, potassium, iron, Vitamin B6 and C and lower bad cholesterol. You can also make a yummy smoothie concoction as a post-workout pick-me-up if you don't like eating the whole fruit!
Watermelons
This yummy summertime snack is only 40 calories per cup and has attracted the attention of health experts and dieticians across the world. The fruit is virtually fat-free, has unlimited antioxidants and the highest amounts of lycopene which is a phytonutrient that triggers extremely healthy reactions within the body. So, this summer load up on the watermelons without worrying about your weight!
Tomatoes
Eating Vitamin C-rich foods such as tomatoes is the secret to ageless skin. With only 18 calories per 100 grams, it can boost collagen with keeps your skin youthful; tomatoes are indeed the fountain of youth containing high antioxidants, Vitamin A, C and E, and all four carotenoids: alpha and beta-carotene, lutein and lycopene which have immense health benefits. Tomatoes are virtually used in all types of cooking in Asia and the Mediterranean and can be eaten raw in sandwiches as well. See more nutritional information and recipes at http://nutritiondata.self.com/facts/vegetables-and-vegetable-products/2682/2
Eating the above or even other naturally found vegetables and fruits can benefit you immensely in hundreds of ways: not only will they improve your health, but also make it easier to lose and maintain your weight. So start incorporating these into your diet from today!
The Best Low Carb Fast Foods for a Healthy Diet Plan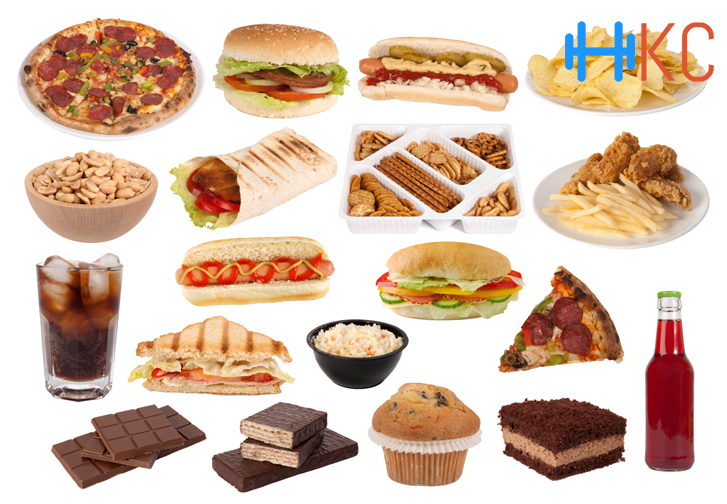 But what if you are not ready to make the transition to healthy food from your current diet? Here is some good news for you: you can still eat certain types of low carb fast foods that you love without ruining your diet plan. You can also make these food combinations at home to modify the restaurant recipes to your low-carb lifestyle:
Sub in a Tub
A regular sub has over 50 grams of carbs, which are mostly found in the bread or bun, along with other ingredients such as mayonnaise. You can skip the bread and order your sub in a bowl! This dish originated from the popular US-based sub café Jersey Mike's, but it is now available at any sandwich shop. You can ask for the mayo and butter to be replaced by olive oil and vinegar for the dressing.
KFC Grilled Chicken
Fried chicken can be unhealthy and fatty which contains about 8-11 grams of carbs per piece and can lead to a host of health problems. The good news is that now you can ask for grilled chicken at KFC and other restaurants, which have less than 1 gram of carbs per piece.
Lettuce-Wrapped Burger
Who doesn't love a good burger? But the calorie and carb count can be a hurdle to one of our favorite fast foods. Get rid of the bun and replace it with healthy lettuce leaves. And you have a high-protein, essentially carb-free burger! You can add your favorite toppings such as cheese (1 gram per slice), mustard (1 gram per tablespoon) and mayo (less than 1 gram per tablespoon).
Buffalo Wings
This all-time favorite snack is fun and delicious but the bread and batter used to coat Buffalo wings, accompanying sauces such as barbecue and teriyaki can add a lot of unnecessary carbs. You can be particular about how they are prepared and order ones without batter or breadcrumbs.
Burrito Bowl
This is a complete meal made with meat, vegetables, rice and beans inside a large flour tortilla, which amounts to more than 100 grams of carbs. Mexican restaurants now give you the options of a low-carb burrito bowl minus the tortilla and other high-carb ingredients. For instance, you can order a burrito bowl of meat, grilled onions, bell peppers, and salsa, all of which will be less than 10 grams of carbs. You may also be interested in how long the tortilla can be stored, referring to the article here.
McDonald's Breakfast Sandwich minus the bread
The Egg McMuffin and Sausage McMuffin breakfast sandwiches are very popular at McDonald's worldwide. The breakfast meals consist of a muffin, an egg, cheese and ham or sausage, which amounts to 29 grams of carbs. You can skip the muffin and easily reduce the carb content to less than 2 grams.
Conclude
This sure seems like a dream come true for fast food lovers! However, you must remember that weight loss demands some sacrifice when it comes to eating, so you must limit your fast food consumption – even if it is low carb – to at most 2 or 3 times a week. Or better still, find some easy recipes online and make your favorite fast food at home!
It is understandable that it is extremely hard to resist the temptation for yummy Buffalo wings or a burger while out with friends on the weekend. Even if you slip up, don't be too hard on yourself. It is okay to mess up once in a while but don't make a habit of it! Don't feel too guilty and enjoy your nights on the town with your favorite low carb fast food!