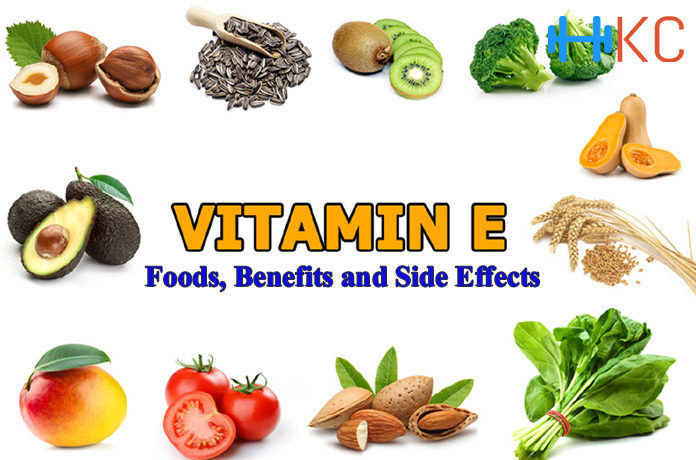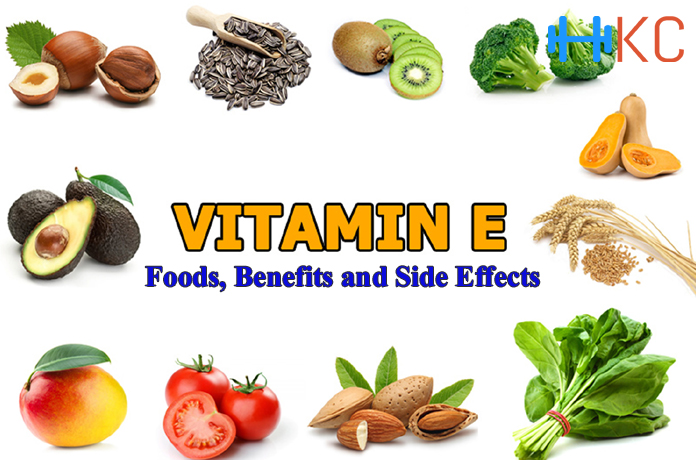 Vitamin E encompasses the wide range of benefits. It is found in Nuts, seeds, and other green vegetables. It is also present in the form of dietary supplements. It is an antioxidant with anti-aging properties. It balances the hormones as well as aids in reducing PMS symptoms. It is an excellent supplement hair and skin.
Vitamin E Benefits
Balances Cholesterol
Cholesterol is produced by the liver, and it is essential for the body. It regulates the functioning of cells, nerves as well as hormones. In their natural state, the cholesterol level is normal and healthy. However, cholesterol oxidization is very dangerous. It has been indicated by studies that Vitamin E acts as a protecting antioxidant against the cholesterol oxidization. The Vitamin E supplements fight against the free radical damage that proceeds to cholesterol oxidization.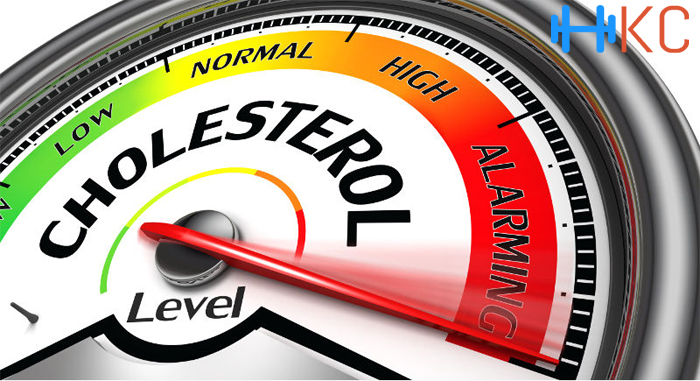 An isomer of vitamin E (Tocotrienol) has the chemical structure to effect the cardiovascular health as it will reduce the functioning of the enzyme that monitors the cholesterol synthesis, it can also aid in slowing down the process of atherosclerosis. It is the condition in which the arteries are thickened.
Improves damaged skin
It aids in strengthening of the walls and enhances the moisture and elasticity of the skin. It is natural anti-aging compound. It reduces the inflammation inside the body as well on the skin promoting youthful and healthy skin. The presence of antioxidant components helps in protection from skin cancer, in the presence of cigarette smoke or UV rays.
Consuming Vitamin E along with Vitamin C protects against skin inflammation in case of exposure to UV radiations. It also reduces the signs of acne as well as eczema. It heals the skin. Vitamin E absorbs in the epidermis layer of the skin and acts as a sunscreen. It is also helpful in reducing wrinkles and scars as it helps in cell regeneration. Moreover, vitamin E can also help in reducing the breakout of acne. Mixing it with honey and applying orally can be extremely helpful.
Minimizes disease development
The free radical fight against the healthy cells in the body and results in heart disease and cancer. They can cause grave damage when they increase or oxidizes. The strong antioxidant properties present in the isomers of vitamin E helps in reducing the damage caused by free radicals. It fights inflammation and make the cells age slowly and protect against heart disease.
It has been indicated that the consumption of Vitamin E increases immunity to manifolds. As a result, it prevents both common illness and serious health concerns. For increasing the immunity the isomers alpha and gamma tocotrienol are the most effective.
Thickens hair
Owing to its antioxidant properties, vitamin E helps in reducing the environmental damage to the hair. It improves the blood circulation to the scalp. It seals the natural moisture of the scalp preventing dryness and dandruff. The vitamin E oil also helps in making hair healthy, luscious and fresh. A few drops of vitamin E oil can be applied to your hair in case it looks dull and brittle.
Balancing hormones
Vitamin E helps in balancing hormones naturally by neutralizing endocrine and nervous system. The symptoms of hormonal imbalance are inclusive of weight gain, urinary infection, anxiety and fatigue. By maintain balance in hormones, it easier to maintain a healthy weight. It will make you feel more refreshed and zestful
Helpful in PMS symptoms
Consuming vitamin E capsules a couple of days prior as well as after the menstrual cycle can aid in reducing the cramps, anxiety, craving, and other PMS symptoms. It can also aid in reducing the blood loss and minimize the severity of the pain. It renders all these benefits naturally by balancing the hormones.
Recovers Vision
Vitamin E reduces the chances of age macular degeneration. It is the main cause of blindness.  However, for vitamin E to effectively improve vision, it should be consumed along with Vitamin C and zinc. It has been indicated that consuming the high amount of vitamin E along with Vitamin A on daily basis help in recovering the vision of people gone through laser surgeries.
Helpful in Alzheimer's Disease.
It has been indicated that the anti-inflammatory properties of vitamin E are helpful in protecting against Alzheimer's disease. It aids in slowing down the deterioration of memory loss and functional disability.  It also slows down other neurological disorders. Vitamin E, when consumed with Vitamin C, will minimize the probability of having the severe form of dementia. Vitamin E also aids in recovering from ataxia. It is a general movement disorder. The kidney problems faced by children can also be cured by utilization od vitamin by mouth. Moreover, consuming vitamin E prevents bladder cancer as well blood disorder.
Enhances the impact of medical treatments
Vitamin E is consumed to reduce the side effects of medical treatments like that of radiation or dialysis in cancer treatment. The powerful antioxidants protect against the free radicals in the body. It is used to minimize side effects like hair loss.
Certain isomers of vitamin E protects against cancer. It has been indicated that oral dose of tocotrienols can be used for suppressing the tumor. It has cancer-protective abilities for breast and skin.
Enhances muscles strength
Vitamin E aids in Physical endurance. It improves the energy and minimizes the stress on the muscles and body after a workout session. It minimizes fatigue by improving blood circulation and nourishes the cells.
Helpful in growth during pregnancy
Consumption of Vitamin E is very essential during pregnancy. It is important for development as well as controlling the fatty acids to prevent inflammation.  Vitamin E significantly impacts neurological development and brain growth it should be consumed during an early period of conception. It is necessary that pregnant women take at least two foods rich in Vitamin E  to ensure that they are taking the required amount.
Vitamin E foods
Consuming appropriate amount of vitamin E is very important especially for young ones, pregnant ladies, and old individuals.  The suggested amount of vitamin E consumption is fifteen milligrams per day. The below-mentioned foods are rich in Vitamin E.
Sunflower seeds: One cup of sunflower seeds consists of 33.41 milligrams of vitamin E.
Almonds: A cup of almonds consists of 32.98 milligrams.
Hazelnuts:  One cup of hazelnuts comprises of 20.29 milligrams of vitamin E
Wheat Germ:  One teacup of uncooked wheat germ comprises of 18 milligrams of Vitamin E.
Mango:  one whole mango consists of 3.02 milligrams.
Avocado: It consists of 2.68 milligrams.
Butternut Squash: one cup cubed cooked squash consist of 2.68 milligrams of Vitamin E.
Broccoli: One cooked cup of broccoli comprises 2.4 milligrams.
Spinach:  Two cups of fresh (uncooked) spinach consists of 1.9 milligrams of vitamin E.
Kiwi: one medium sized kiwi has 1.1 milligram.
Tomato: 1 fresh tomato consist of 07 milligrams of vitamin E.

Recommended intake of Vitamin E
The daily intake of Vitamin E is measured in milligrams and international units. It is recommended that children between the age of one to three should consume six milligrams of vitamin E daily. Those between the age four to eight years should supplement at least up to seven milligrams daily.  Lastly, children between the age of nine to thirteen should have eleven mg of vitamin E on a regular basis.
In the case female, fourteen years and above, as well as pregnant women, should take fifteen milligrams a day, whereas breastfeeding mothers are supposed to take at least nineteen milligrams a day. Males of age fourteen and above are required to take fifteen milligrams of vitamin E on a daily basis.
Vitamin E Side Effects
Vitamin E is generally beneficial for healthy people when it consumed orally or applied to the skin. Although most of the people do not experience any side effects there are some side effects if it is consumed more than the recommended dosage. It can be extremely harmful to people who suffer from conditions like heart disease and diabetes.
It has been indicated by studies that high dosage of vitamin E can enhance the chances of hemorrhagic stroke by 22 percent.  The increased dose of vitamin E can increase the chances of bleeding. The supplements containing vitamin E should be avoided especially after going through an angioplasty. The vitamin supplements will hinder the healing process. Before consumption, one should consult with the doctor
Consuming high dosage of vitamin E supplements can result in a wide range of health issues. These are inclusive of heart failure in case of diabetic individuals. It can also create bleeding disorder, increasing the chances of head and neck cancer. Increased consumption of vitamin E supplements can increase the bleeding before and after surgeries. It also enhances the chances of heart attack or stroke.
Vitamin E supplements are also harmful for women in early stages of pregnancy. Consumption of vitamin E in first eight weeks of pregnancy depicted more congenital heart defects.  Increased utilization of vitamin E supplements can result in nausea, abdominal cramps, weakness, rash as well as bleeding.
Author Bio
Jane Scott, is a nutritionist, with excellence in home remedies for a variety of health concerns. She also blogs regularly at home remedies for life.