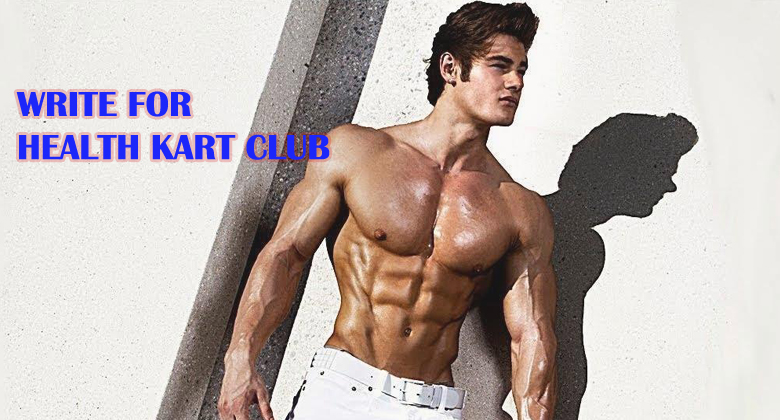 Health Write for us
Health Kart Club is looking for write ups just to help trainer and nutritionist or people who like to be in the healthy state and peace of mind. We are giving name of writers who write for us focusing improvement of health and fitness.
We are excepting quality blog and contents per week in order to maintain the continuity by posting 5-10 contents to keep you aware of the health issues and ways of finding measures by posting blogs that highlight the ways of getting healthy benefits.
People who are conscious about fitness and planning to give your best performances by holding the strength and motivational level that flows informative information about doing Yoga, physical exercises and fitness tips. Fitness coach, Yoga gurus and nutritionists are welcome to highlight their interest by giving helpful contents to Health Kart Club
Our health club comes with the planning and execution of contents in an average of 1-2 quality post per week for new writers and we will be happy to be in touch with people who are interested to give their writing for longer time. People who might get bored with the job within a month are requested to drop their plan of applying to Health Kart Club
You can share your experiences, views and lessons over body fitness by posting quality posts or video that helps others to know about the ways of staying fit and healthy.
Interested people can send email to info@healthkartclub.com by making the readers happy and benefited about their needs and making our health club to a higher level.
As we already discussed, that we are looking for 1 – 2 topics per week to share your knowledge with others.
Guest Post Guidelines
Article Length: Our club believes towards the satisfaction of readers and we are looking for articles up to the length of 1200+ words. The minimum length should be 1200+ by maintaining the quality of the contents. Please maintain the word limit as per the guidelines.
Article Topic: We are focusing on the improvement of health, so the topics should be related to health where fitness goals, weight loss, exercising tips, Skin Care, Personal care tips and ideas of having nutritious foods or ways of getting right shape are subjected in the top priorities. Contents that come out of topic are rejected according to the guidelines.
Make Readers Comfortable: Readers should enjoy while reading and for maintaining the healthy relation with the reader, one must decorate the topics with headings and sub headings along with the necessity of keeping the keywords in bold with images, videos and tables if needed.
No Irrelevant Links: Irrelevant links attached to the topics are not allowed according to the latest update from penguin publication. You can add one link with subject to your relevant keyword.
Videos and Screenshots: We already discuss about the decoration factors that attract reader towards reading your posts. You can use screenshots, videos or images to maintain the standard.
No Affiliate Link: Restriction imposed on any affiliate links posted by guest into our health website.
Copyright: We are strict with this guideline where no one is allowed to copy paste any topic or contents from other blogs or website. If anyone does this with their contents then the content will be deleted.
Note1: The contents and topics about the fitness of your body will be published on the Fitness Article Tab. You can contact us on info@healthkartclub.com
Note 2: People who are interested about creating their portfolio can publish your informative articles into our website without any invest as the service is completely free without back-link. Articles or topic with back-links will be charged where you need to pay $20 per post. We are providing 20+ domains for guest post. For more information please send us mail at the given email id.