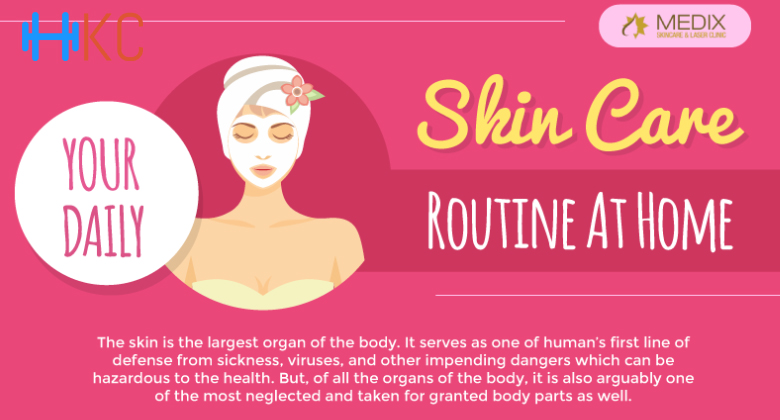 Your Daily Skin Care Routine At Home
Let's face it: many people tend to neglect their skin because of various reasons. Some may say they don't have time, while others may think skin care is just luxury and not a need. Regardless of the excuse, the skin is one of the most overlooked parts of the body as it is the body's first line of defense, exposed to all kinds of dirt and bacteria.
While many people think that taking care of the skin involves going to skin care clinics, or undergoing expensive treatments. Some may even think that the skin is all for aesthetic, that is just symbolizes beauty and youth. What they don't realized is they can take care of their skin even at home. With just the right knowledge on what to use and how to do it, one can say thank you to their skin, and apologize for all the neglect it has experienced.
This info-graphic explains how each and every person's skin care routine at home is very different, how to determine which products to use, when to use it, and how they can look after their skin better. It also sheds some light on which factors affect and damage the skin most, specifically the sun and its harmful rays, dirt and pollution, and stress.