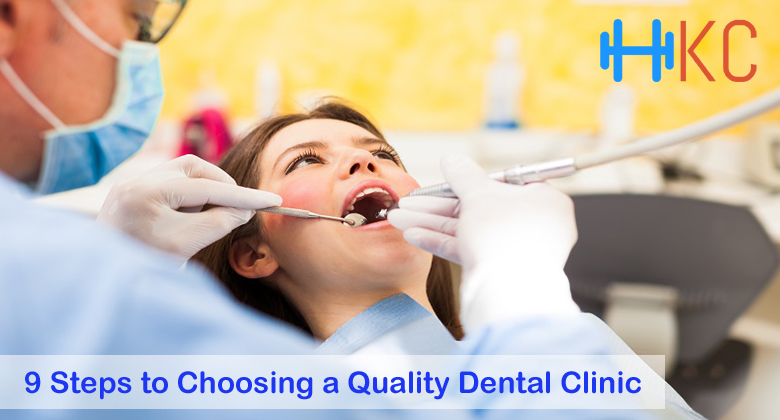 9 Steps to Choosing a Quality Dental Clinic
Research states that the second painful ache after chest pains is tooth and gum pain. This fact is enough to alarm any person facing dental problems. Also, any person faces dental problems at least once at some or the other point in life. Whether you are old or young, dental health is something you cannot ignore. So, choosing a good dental clinic is a must to ensure healthy teeth. People get dental treatments from shabby dental clinics and suffer pains from improper implantations or diseases due to unhygienic instruments. There are several tips one can use to ensure to find a good dental clinic:
1. Look for referrals: This is one of the best ways to know the reliability of a dental clinic. Ifa dental clinic has a lot of happy and satisfied customers, that says a lot about the quality of the services provided. Ask your colleagues, relatives and friends to suggest good dental clinics according to the best of their knowledge. While you are looking for referrals, ensure that you do not fall for flashy advertisements.
2. Check the reputation of the dental clinic online: Never underestimate the power of the internet. Looking for referrals online is a really good idea as you may get several authentic reviews. If there are negative reviews about the dental clinic online, they probably are true and if the reviews do not satisfy you, you may contact a former patient to provide you with an authentic assurance that the clinic is reliable.
3. Visit the facility once: Go for a short consultation visit. The ambience of the dental clinic would tell you a lot about its quality. A good and a reputable dental clinic has the aura of cleanliness andcalmness. Look around to see if the clinic appears to be neat and clean and well maintained. Hygiene habits of the clinic can easily be evaluated during such small visits. If you find even a shred of untidiness, you should cross out the clinic off your list. The neater the clinic is, the cleaner it is and a neat clinic would make you feel at ease unlike an untidy one.
4. Interview your dentist: Ask all the required questions when you go for a short consultation. Do not hold back from asking questions. The following are some basic questions to be asked:
Number of years in practice.
Various treatment options provided.
The technology used to treat.
Charges for each treatment.
What kind of dental treatment procedures the doctor specialises in
Any insurance offered and related schemes etc.
If you get satisfactory answers to all these questions, you can be more confident about the quality of the clinic and its services and you know what to do if the answers do not seem to be valid enough – Cross out that clinic and find another dental clinic.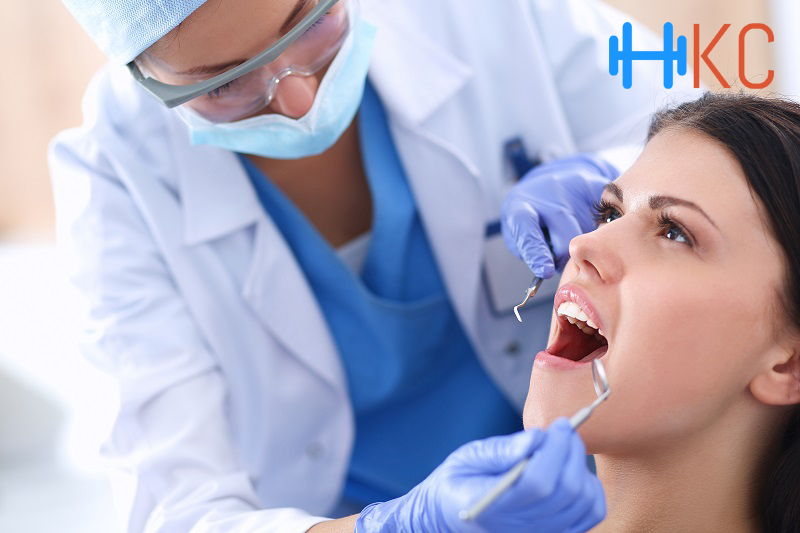 5. Check whether they are well equipped with modern equipment: Ask the attendant about the methods of all the dental treatment conducted at their dental clinic. Search online for the methods used presently around the world for the same treatment. If both these pieces of information match, you would know that the dental clinic you are planning to be a patient at is well equipped and thus you can be assured of getting the best treatments. Primitive dental methods tend to be less reliable and are more painful. So, it is essential that a dental clinic can provide you treatments using the latest technology.
6. Check the guarantee and terms provided by the clinic: Most of the dental clinics provide a guarantee on their treatments. Ask the details about it and compare it with several other dental clinics to ensure you are getting the best deal along with a top-quality treatment. If a dental clinic fails to provide you with a guarantee on its treatment, you probably are looking at a clinic which provides low quality treatments.
7. Make sure the dental clinic provides all types of dental treatment procedures: See to it that the selected dental clinic is a one-stop shop which can provide a comprehensive range of treatment procedures including everything right from root canal treatments, dental implants, bone augmentation, crowns, bridgework to CT scan analysis. Ideally, the dental clinic should have an on-site laboratory. But this is the case for huge dental clinics. Smaller clinics do not have on-site laboratories.
8. If the prices are too good to be true, they probably are: If a particular clinic provides treatments at an extremely low rate, there is something fishy. Dental treatments are costly and so price alone should never be the deciding factor in choosing a dental clinic. Poor quality workmanship will be more expensive in the long run. So, never get lured by low costing treatment offers.
9. Never take hygiene lightly: Hygiene should be the primary concern for any type of clinics. Dental clinics are not an exception. Make sure that any dental clinic you visit, has hygiene on its top priority list.
All these above points are keys to choosing the right dental clinic is a key to a better oral health.